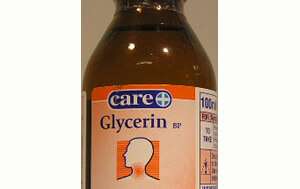 Managing oxygen inhibition of resin cement is a key component of my bonding protocol. All resin materials that are cured in the presence of oxygen are coated with an "air" inhibited layer of uncured material. This uncured layer, and how you manage it during different techniques will determine the importance of using an oxygen inhibition barrier.
One of my goals is to minimize the amount of resin that needs to be cleaned off with hand instruments or a handpiece following restoration placement. With that goal in mind I am meticulous about cleaning the uncured resin cement. I follow a protocol that includes wiping away the excess with a rubber tip stimulator or micro brush, flossing the interproximals, and then following with an explorer prior to light curing. By the time I expose the resin cement to light it is clean back to the marginal interface. Given this technique, if I then cure without an oxygen barrier I will have a layer of uncured material right at the interface. This layer then will be brushed away quickly by the patient leaving a small gap, and the possibility of marginal staining or breakdown. Prior to curing I cover all of the restoration margins with an oxygen barrier so I can be assured that all the resin cement has cured.
If your technique follows a protocol of leaving excess resin beyond the margins that you then clean off with hand or rotary instruments, it is highly likely that you clean back to fully cured resin, and using an oxygen barrier is not critical for long-term success.