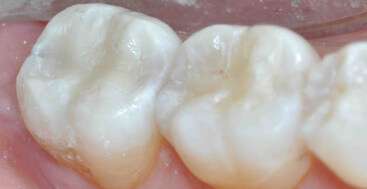 [/caption]
By far one of the most common procedures I do in a general practice is a posterior class two or class three. It is also one of the most popular topics to discuss at dental meetings or when a group of dentists gathers together.  Why do we focus so on this one type of restoration, with all of the services we offer. Part of the answer is the frequency with which we offer this service. Another reason is that given the frequency we expect a pattern of predictability to develop, the results to be consistent and this process to become less stressful over time. One of the things that posterior composites never become is routine, however they can have predictability and reliable success over time.
Achieving these goals depends on two ingredients, the first is creating systems for placing posterior composites that minimize the risks inherent int he procedure thereby increasing predictability. The second ingredient, is to never take them for granted and always remember they demand our utmost attention and skill. The areas to look at when developing your systems include the following:
Isolation
Interproximal Contacts
Marginal Integrity
Post-Op Sensitivity
Bond Integrity
I addressed these topic areas and some possible ways to approach them in a recent online program available on DentalTown and will share those here in the next series of posts.