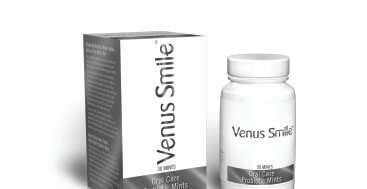 I think all of us have patients in our offices who chronically complain of a bad taste or bad smell in their mouths. Some of these patients perceive this themselves, and others have feedback from others. I'm discussing the patients who have excellent oral hygiene, have tried brushing or scraping their tongues, do not need scaling & root planing and still the problem persists. I can only imagine that this is distressing whether it is a continual bad taste or smell for the people who experience it. Recently I have come across a fabulous solution I can offer these patients.
Last year Heraeus Kulzer came out with a probiotic mint in their Venus Smile line of products. The product is 100% natural and works in several different ways. Like all probiotics it's main mechanism of action is fighting the bad bacteria by introducing good bacteria into the oral environment. This occurs in the oral environment and may be occurring in the GI tract as well since the patient is swallowing the probiotics after dissolving them on the tongue. A secondary mechanism of action is the low dose release of hydrogen peroxide. The presence of hydrogen peroxide adds to the anti-microbial impact as well as supporting bleaching to lighten the color of the teeth,
The mints are dissolved on the tongue once daily, and patients should avoid eating or drinking for 30 minutes after using the mint. Patients report having the freshest breath they can remember, and it is simple and easy to do. The next time you have a patient where you are struggling to help them with halitosis this product is a great resource.