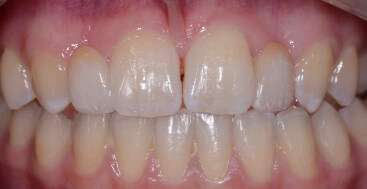 Resin bonded bridges, often known as Maryland bridges, have had a bad reputation over the years. The are very challenging to do well and reach your esthetic and functional goals and lastly feel confident their longevity. With this said, they do have some clinical advantages. One of these is minimal to no prep in the appropriate clinical situations. Another advantage is the ability to place a fixed replacement for missing anterior teeth as compared to something removable. Another advantage is they can be a very nice transitional restoration for patients whose age precludes them from implant placement until growth is completed.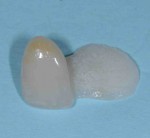 Recently I had just the perfect case for a resin bonded bridge. The patient is a young women in her teens. She is not an ideal implant candidate due to her age and needing to verify that growth is complete, as well as being a type 1 diabetic. We wanted a solution that would be minimally invasive to the natural teeth, replace her Hawley retainer with pontics for congenitally missing laterals, and leave options open for future restorative options. So, what do you need to think about to have these restorations be successful.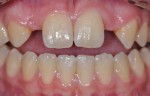 First, minimal to no occlusal load on the pontic is ideal. So patients with very shallow overbites or a large amount of overjet make better candidates. The ability to avoid the pontics in all lateral excursions, including crossover. Solid enamel surfaces to bond to and the ability to have appropriate connector size between the pontic and the wing. Lastly, resin bonded bridges have a much higher success rate and longevity when they are only bonded with one wing.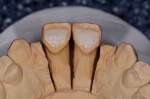 When I first heard this it sounded counter-intuitive until you think about the physics. When you use only one wing the pontic can move with the abutment under load. With two wings, especially around a curve, the forces are directed differently and the movement of one tooth causes the bond to be flexed causing a bond failure over time.
Since using these criteria, and fabricating resin bonded bridges with only one wing I have come to appreciate their place int he appropriate clinical situations. In this case we placed e.max resin bonded bridges with wings on the central incisors.