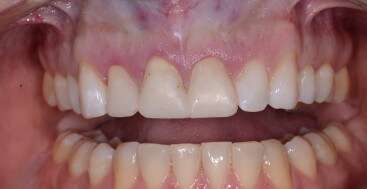 The shrink wrap technique for veneer provisionals has become my favorite. Over the years I have tried direct and indirect techniques, both of which require a great deal of time, are technique sensitive and result in provisionals that come loose, break and are a management nightmare until the ceramics is ready to seat. The shrink wrap technique allows me to produce stable beautiful provisionals quickly and easily. There are some key points to this technique as well:
 Fabrication of a Bead Line silicone matrix is CRITICAL
Spot Etch Preps, NO dentin Adhesive
Capture all lab records prior to making provisionals
In this video I fabricate a set of shrink wrap provisionals for 3 anterior teeth.