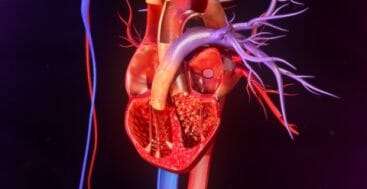 [/caption]
Although the recommendations for antibiotic prophylaxis have changed over the years, there are still  numerous patients that require coverage prior to a dental appointment following the American Heart Association and the American Academy of Orthopedic Surgeons recommendations. One of the challenges of antibiotic prophylaxis is helping the patient understand the value of this process, why it pertains to them and the logistics of when and how to pre-medicate. Despite our best efforts it is not unusual for patients to come in for a dental appointment and tell us " Oops, I forgot to take my pre-med." or "I almost forgot, but remembered and took it on my way over". Being faced with this situation, and the desire to make the appointment work, but not put the patient at undue risk caused me to seek out some clarification on the science behind prophylaxis and how the dosing works.
The American Heart Association 2007 Circulation, clearly explains the new recommendations and logistics if using antibiotics for prophylaxis. Antibiotic Prophylaxis is administered in one dose prior to the appointment. The dosing regimen of one hour prior to the appointment is designed to have the peak blood level of the drug match the peak blood level of bacteria at a dental appointment. Amoxicillin, which is the drug of choice for prophylaxis when no allergy is present reaches a peak blood level between one and two hours after it is taken. This blood level is maintained for approximately four hours. If a patient forgets to take their pre-medication and treatment is performed unknowingly, the recommendation is to give the recommended dose of antibiotics as soon as you can. Many of us keep the recommended medications in our office, so one option if a patient forgets is to allow them to take the antibiotics and then proceed with their appointment. There are many dental procedures, including radiographs that can be completed without the medication. These procedures can be accomplished at the front end of the appointment while you are waiting for adequate blood levels before proceeding with any treatment that involves the gingival tissues or penetrates the mucosa. So the next question is how long should you wait? The guidelines from the American Heart Association as published in 2007, state the dose needs to be administered 30-60 minutes prior to the procedure. Given this information if you choose to administer the medication in your office, you can wait thirty minutes or use this time for noninvasive procedures.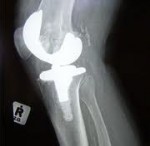 Two other important pieces of information came out of my research. If a patient is currently taking antibiotics for another condition and during that time has a dental appointment, it is still recommended that they be pre-medicated. The guidelines say to use a different class of antibiotic than what hey are currently on, and follow the dosing regimen as usual for their prophylaxis. What about the patient who is int he office for a hygiene visit and has taken their antibiotics. During your exam you identify work that needs to be done, you happen to have an opening that same day, and they are off from work. If the dental work will be done more than four hours after their original dose, you will need to have them pre-medicate again due to inadequate blood levels.