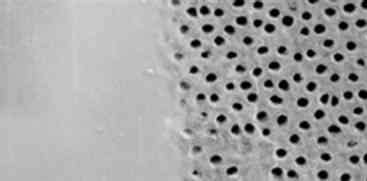 Over the last year, more and more frequently when I do research or attend lectures on adhesive dentistry the term bond degradation comes up. It seems like a shift int he conversation that i have been part of since the late nineteen eighties. For all of these years our focus has been on understanding dentin bonding and improving our ability to create a strong bond to dentin. As a profession we have made incredible strides in this area, and have materials that have moved adhesive dentistry to the forefront and made it a routine procedure. The question to be asked now that we have achieved sufficient strength is about durability.  Across the board I still hear dentists concerned about the longevity of bonded restorations. Perhaps increasing longevity is no longer about strength, but our ability to maintain that bond over time. So what is bond degradation?
When we evaluate the bond strengths of adhesive materials we look at these values over time: initial placement, 24 hours, 1 year, 5 years and so on. All bonded surfaces undergo what we now refer to as bond degradation, meaning the strength of the bond decreases over time, or with the age of the bond. The unknown factor is when does the bond decrease past a threshold that results in failure of the restoration? So what are some of the factors that affect the rate at which the bond strength decreases:
Different Dentin Adhesives show different amounts of bond degradation.
Margin placement, as water absorption plays a role.
The inclusion or absence of retention and resistance form.
The amount of stress or load on the bonded interface.
The challenge is that we are just beginning to research and understand this process, and there are most likely many factors that influence the rate at which the bond strengths decrease. The process of bond degradation has been linked to the production of substances called matrix metalloproteinases. In tomorrow's post we will look at how they are produced and what we might do to reduce their influence.