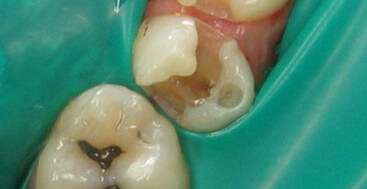 If you take yourself all the way back to learning preparation design you will remember the term convenience form. Today as we discuss conservative or minimally invasive dentistry what role does convenience form still play, if any? To answer this I went back and looked up the definition of convenience form. You can find many variations, but all of the definitions agree in principle.
Convenience form is defined as that form of cavity preparation that allows adequate observation, accessibility and ease of operation in preparing and restoring the cavity.
The Question I ask myself is who does the cavity prep have to be convenient for? The obvious first answer is the dentist who is completing the preparation. When we think about the interproximal box of a class 2 or class 3 restoration creating adequate clearance between the walls of the prep and the adjacent tooth is a key element of convenience form. This clearance allows us to prepare the tooth without damaging the adjacent tooth. It also facilitates placement of the matrix band, wedge and separator ring to create proper tooth form. This clearance is also critical in ensuring marginal adaptation of the restorative material. We need to be able to see, feel and trim the marginal interface to place an exquisite restoration.
Additionally, the preparation convenience form is critical for the technician when fabricating indirect restorations. The appropriate amount of wall taper is part of convenience form. The clearance of the walls of the interproximal box make it possible for the technician to trim and separate the die. When we serve as our own technician using Cad Cam, this clearance serves the same purpose. Lastly, I believe convenience form serves the patient well. In an ideal world I would trust that all of my patients cleanse the marginal interface of their restorations with floss. On the other hand, I can place the margin in an area cleansible by the bristles of a toothbrush.
With these things in mind my preparations are designed to optimize my access and ability to operate at the highest level, allow my technician to do the same thing, and make the final restoration a success for the patient.