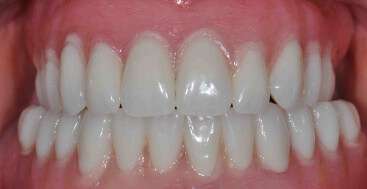 Denture reline impressions are one of those procedures that can be very fulfilling or very disappointing for patients. One piece of the equation is to make sure the patient has appropriate expectations, so a reline is not going to take a denture and make it feel like they have their teeth back. It can improve the fit and feel of a denture, plain and simple. Another piece of the equation are applying some tips and tricks that make relines more predictable.
Make any necessary adjustments to the occlusion before the reline impression and watch the patient occlude to make sure they can find a reproducible well occluded position.
Relieve the inside of the denture to make space for the impression material.
Apply VPS tray adhesive to the inside of the denture.
Line the denture and make sure to cover the borders with VPS tray material.
Seat the denture from the posterior to the anterior so excess is expressed forward and not down the patient's throat.
Have the patient bite and hold steady once occluded.
Border mold the impression by massaging the external facial tissues.
This technique has served me well for many years, having the occlusion adjusted and the patient biting means the denture is reseated and no occlusal adjustment is required at delivery. The border molding captures great soft tissue information and minimizes over-extension of the flanges and sore spot development.