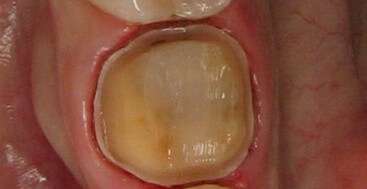 What were you taught in school; six degrees, seven or eight? I hear a variety of numbers as I travel around the country and ask dentists what they were taught as the proper taper for a crown or onlay preparation. So when we are preparing teeth for indirect restorations what is the purpose of the taper? The opposing walls of the prep are what creates retention form. Much like nesting two tapered drinking glasses together, the approximation of the walls of the prep and of the restoration create a resistance to the restoration being dislodged or removed. The smaller the degree of taper and the longer the opposing walls, the more resistance that is created and the greater the retention of the restoration. It is possible to create so much resistance that it becomes difficult to seat the restoration completely. So we strive for a balance that allows us to properly seat the restoration without introducing unnecessary stress on the restorative materials and simultaneously creates adequate retention form.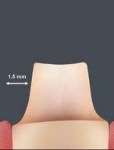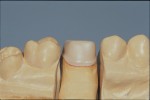 The traditional amount of taper taught in dental school is valid for cast restorations that will be cemented with traditional cements. In my office today, most of my indirect restorations are all-porcelain and I am binding them in using an etching system and dentin adhesive.  In order to avoid putting undue stress on all-porcelain restorations, I find that I need a slightly higher amount of taper. The determining factors for the proper amount of taper are the restoration dropping to place against the margin and having inherent retention. So why worry at all about the taper now that we can bond?
First, when we create excessive taper we reduce the inherent strength of the remaining tooth structure. In addition we get that much closer to the pulp and increase the risk of post-operative endodontic therapy. Lastly, bonds do degrade over time, and the amount of stress on the bond increases the degradation, so building in retention form allows the mechanics to manage some of the stress and not the bond, extending its' lifespan.
Very few of us prepare teeth using the single digit numbers we were taught in dental school. Some interesting studies in the US have looked at the average degree of taper on die models. For dental students the average is closer to twelve degrees than it is to six. For dentists in private practice the numbers can get as high as the twenties or thirties.