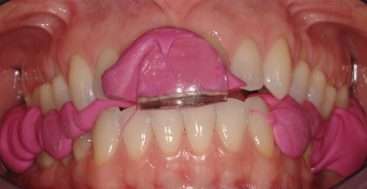 So today I went to take a Centric Relation bite record for a patient so we could fabricate an occlusal appliance. After I dry the upper teeth and reach for the bite registration silicone I realize I don't recognize the material in the gun. While trying to complete the procedure I rotate the gun to read the label. Sure enough it is bite registration silicone, but not a brand I have ever used before. Surprising? Maybe Not.
After the procedure was complete and the patient dismissed I found a few minutes to talk to my assistant that handles ordering. I'll start by saying she is an incredible team member, and does a phenomenal job with supplies. In the past, a different team member managed supplies less effectively, requiring me to more closely monitor supply levels and budget adherence. Even with this extra oversight, I often had to deal with running out of some supplies, or ending up with a lifetime stock of a less often used supply. The current team member that manages ordering is fantastic, and I no longer have any of these concerns; Except today is find myself with a patient in the chair and a surprise bite registration material. Now many of you might think all bite registration silicone is created equally, and I learned my assistant thought so as well.
My inquiry into why we had switched made perfect sense.  This brand was less expensive and they were having a special and the sale price was even better. This thought process delights me for many for the things we use in the office where I don't have a brand preference, such as 2 x 2 gauze. However, I do however have a strong brand preference for bite registration silicone. They are not all the same hardness and do not all have the same set time or moisture tolerance. This is not the staff member's fault because I had never communicated this to her.
This has prompted me to take a moment, sit with my staff and go through the materials we order and identify any other places where my preferences are very brand specific.  This is something I should do from time to time as my materials preferences changes, formulations change and so we discuss any new products I might like to try (or avoid).